We appreciate your interest in HPL Apollo and welcome your request for information. Please complete the form so that we can respond to you quickly.

One of our Perishable Logistics Specialists will be in touch with you within the next 24 hours.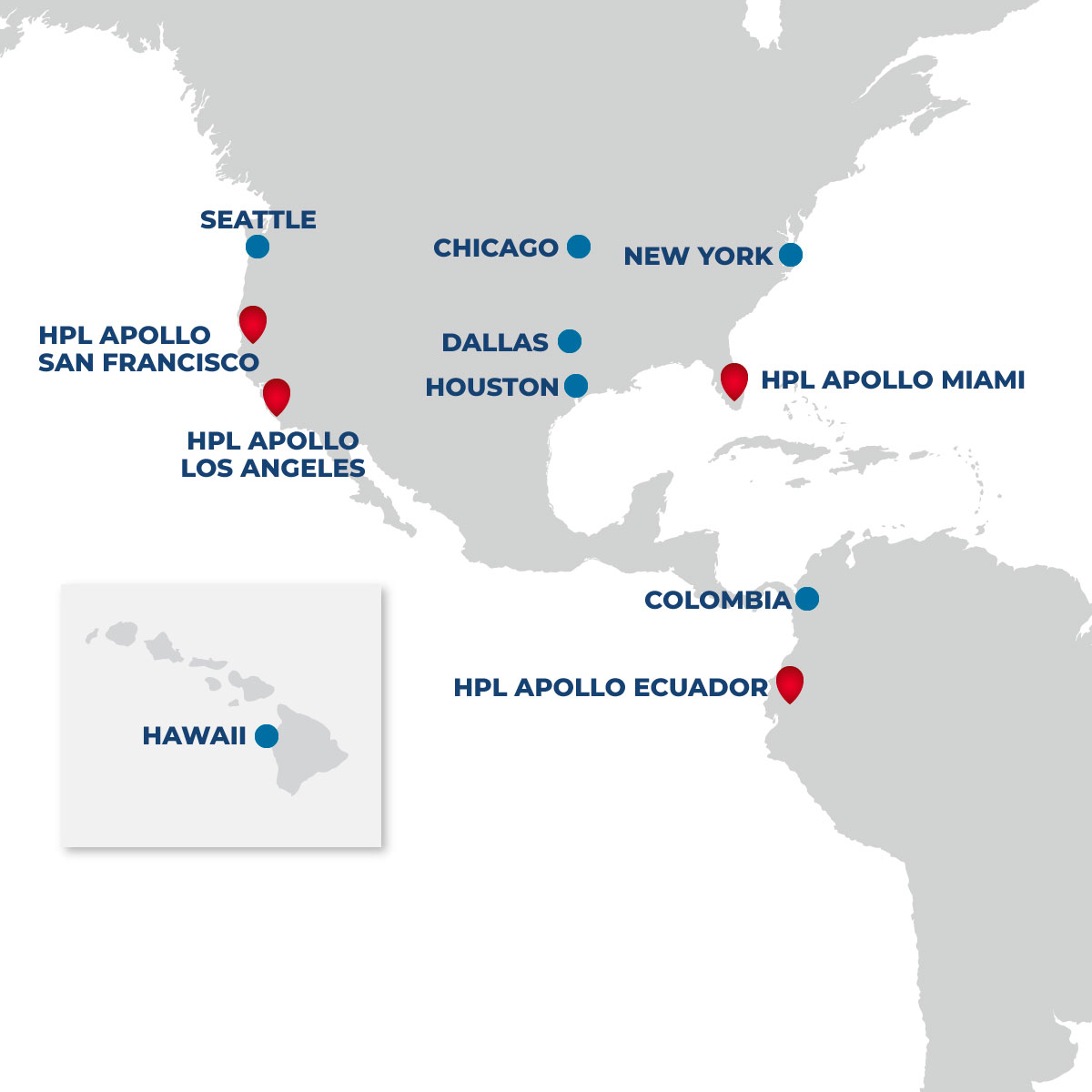 Locations
South San Francisco, CA 94080

10450 Doral Blvd. Suite 206

La Pradera E7-21 y Mariana de Jesús. Ed. Plaza de Vizcaya Of. 601.